Yes& is delighted to announce the acquisition of GreenSmith Public Relations as of September 1, 2019.
We have been looking for a public relations firm with the right capabilities and culture to help build our earned media capabilities. GreenSmith, which works "at the intersection of media and public policy," comes with an impressive set of skills and connections, along with clients that have already indicated interest in our broader integrated marketing offerings and scale.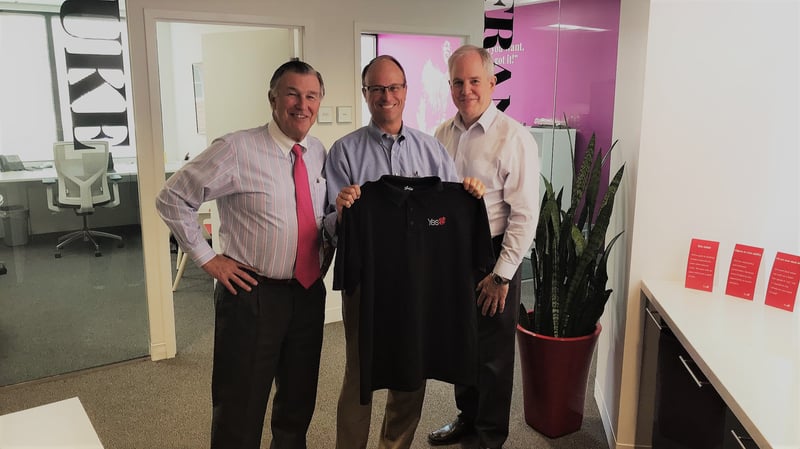 (Jeb Brown, Mike Smith, Bob Sprague)
GreenSmith principal Mike Smith, a Washington veteran with more than 35 years of experience building leading agencies like Burson-Marsteller, Edelman PR Worldwide, and Havas Public Relations, has joined the Yes& team as Senior Vice President. In addition, the GreenSmith PR team includes Cheryl Vosburg as Editor and content creator; Caitlin Bowman as Account Coordinator; and Jennifer Muchnikoff, a George Mason student intern.
Key GreenSmith clients include the National Fish and Wildlife Foundation, Two Hat Security, American Public Education, and Restoration Systems.
We're very excited to welcome Mike and his team to Yes&, and we are grateful to you, our clients and friends, for supporting our continued growth.