Happy International Women's Day! A day to celebrate the achievement of women! The Yes& team has some incredibly talented and creative women that we are proud to interview and feature in this blog post.
Today is all about celebrating the social, economic, cultural, and political achievements of women around the world. Keep reading to hear some advice and wisdom from several of the remarkable women of Yes&. Take a moment to reflect on the progress women have made and continue to empower women for days and years to come.
What does International Women's Day mean to you?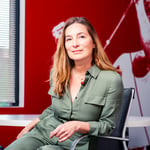 Claudia Barac-Roth, Vice President & Associate Creative Director, Yes&
"It's a reminder to say thank you and appreciate us as women and our sisters, not just today but every day! It's a moment to recognize how women have made steps forward in our globe and keep communities going even if they are behind the scenes, in countless ways."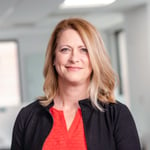 Debbie Bates-Schrott, Vice President, Marketing, Yes&
"I wish we didn't have to have a day called International Women's Day. I dream of when we are great humans doing great things. Until we get there, I appreciate the day or month to focus on celebrating exceptional women in whatever they do. If young women have an experience that helps them go where they dream of going, it's worth the day of recognition."
What advice do you have for women starting or growing in their careers?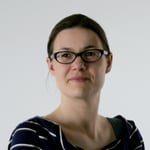 Alexia Koelling, Senior Vice President, Consulting & Account Management, Yes& Lipman Hearne:
"Know yourself and use that understanding to your advantage. Figure out what you are good at (which sounds easier than it is—most of us don't fully recognize our strengths because they come so naturally to us, we assume it comes naturally to everyone!) and know where you struggle. Find opportunities to put your strengths to good use and find people to collaborate with that shore up your weaknesses.
Be kind, which is not necessarily being nice. Kindness is doing what is most helpful for the person/group. Being nice is all about politeness and protecting feelings but may not be helpful. So, when you get tough feedback that helps you grow, appreciate that others are kind to you!"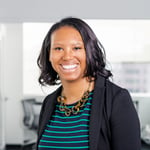 Rynnel Laughlin, Vice President, Account Management, Yes&
"The advice I tell any woman that is starting out or growing within their career is to find a mentor. Find your village, your person, your network to help build you up help find your voice–and help push you to make those big moves. Having the support of others in your corner will always give you that push or drive to do bigger and better things and experiences. And even sometimes when it doesn't work out, you'll know that you did it—and that the next time or when another opportunity arises it will be that much easier to go for it."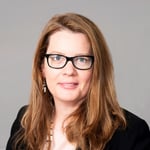 Carmel McDonagh, Senior Vice President, Account Management, B2G, Yes&
"It sounds like simple advice—but in actuality, it can be quite hard when you are heads-down working on your own deadlines—but do your best to forge relationships with other people who are not in your team or department and understand what they do. If you're in Account Management, talk to Finance, Logistics, Events, Business Development, Audience Development, etc. It will give you a much better view of the big picture at your organization so you can put your work and your group's work into perspective, understanding how it all fits together. You may be lucky enough to identify some additional mentors through this activity also so it will be time well spent on your learning curve."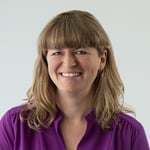 Kirsten Fedderke, Vice President, Consulting & Account Management, Yes& Lipman Hearne:
"In terms of advice for women starting in their careers, I would say to look at as many other women in your company or field as possible to see the tremendous range of leadership styles, presentation skills, and other qualities you admire. As you find your own professional voice and style, it helps to see a wide variety of models to identify what feels right for you."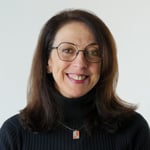 Chris Cacci, Vice President, Creative Director, Yes& Lipman Hearne
"Find a mentor who is in a role you aspire to. That relationship is worth its weight in gold."
Feeling inspired? Check out some of these books that women at Yes& say have inspired them, and have recommended to read this month:
I Feel Bad About My Neck by Nora Ephron. It's best not to take ourselves too seriously.
The Fountainhead by Ayn Rand.
How Remarkable Women Lead by JoAnna Barsh and Susie Cranston
The Confidence Code for Girls by Katty Kay & Claire Shipman
Good to Great by Jim Collins
GRIT: The Power of Passion and Perseverance by Angela Duckworth
Goodnight, Stories for Rebel Girls by Elena Favilli and Francesca Cavallo
The Confidence Code for Girls by Claire Shipman, JillEllyn Riley, and Katty Kay

She Persisted: 13 American Girls Who Changed the World

by Chelsea Clinton