HEAR Congo Foundation, an organization with offices in the Democratic Republic of Congo and Miami, Florida, has been recognized by the UN Foundation for Women & Girls, for its daring program to help Congolese girls find economic opportunity. GreenSmith PR is honored to bring such a life-changing client to Yes&.

Recently, Executive Director Kaleba Hugette Ngoie selected the Yes& team for an annual public awareness, public policy, and corporate sponsorship campaign. HEAR Congo Foundation has retained Yes& to help drive global media to understand the issues around artisanal cobalt mining.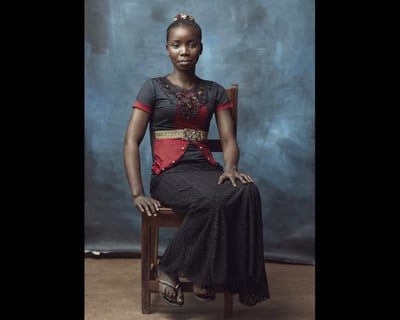 The awareness program intends to locate potential funders and program underwriters (corporate sponsors) to assist Congolese families in finding new small business opportunities. Yes& has partnered with Georgetown Professor Emeritus and a leader of the Georgetown Business School's Africa Program, Richard America, to assist in identifying economic pathways and partners from high tech companies. Richard recently made a journey over to Kolwezi, a province in DRC, to check out the university infrastructure and identify new partners to train young entrepreneurs.
Americans use a great deal of the world's cobalt in our devices, including i-Phones and laptops which require cobalt for their battery power. Ensuring these batteries are responsibly sourced and use minerals from fairly-staffed mining operations is a part of the mission. It's a big picture task. Governor of Lualaba Richard Muyej, formerly the DRC Minister of Mining and now governor of a province, has made it a mission to help women and kids get out of the more dangerous and abusive mining operations.
Earlier, GreenSmith assisted in an international photography exhibition called "Out of the Mines" by Washington area portrait artist Barry Harley. The photos told the story of successful entrepreneurs like Nicolette, shown above, who are designing and selling dashikis and other attire as new clothing designers. Many are making and selling beaded or mineral jewelry, while others are opening food service businesses.
Richard America says,"Economic development and long-term thinking about how young people are trained, or artistic and design skills they bring that may be amplified by global trading on the Internet, is true empowerment. This is not a small task and I am proud, as a Georgetown Professor, to be associated with Yes&, a company that is willing to tackle the larger social problems including dangerous cobalt mining."