Yes& welcomes Layla Masri as Vice President of Digital Innovation, and Andrew Teie as Vice President of Brand Strategy and Customer Experience.
Just as its name suggests, Yes& is adding to its staff, hiring top talent to meet clients' growing needs. Yes& is seeing the continuation of growth that landed the company on Inc. Magazine's 5000 list for the past two years and its first-ever list of D.C. Metro's fastest-growing private companies as well.
Masri will lead the Yes& technology team, including its award-winning website development group, and will oversee the addition of app development and mobile marketing groups. She has more than 20 years of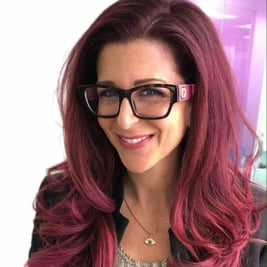 experience in managing web, app, and marketing innovations for B2B, B2C, and Fortune 500 level clients. As founder and CEO of Bean Creative, her clients included PBS, Verizon, the Consumer Technology Association, National Geographic, the American Red Cross, Mr. Rogers' Neighborhood, Inova Hospital, National Association of Realtors®, Harper Collins, the US Army, and the Library of Congress.
Masri won more than 75 top interactive and web industry awards, including eight Webbys.
"I am excited to join the Yes& family as part of a team that is diverse in its capabilities, talents, and client portfolio," Masri said. "In an increasingly digital, social, data-driven, and complex communications environment, I look forward to working with our clients to deliver exceptional integrated marketing and transformative digital experiences that make their brands matter."
Teie brings a wide range of experience to Yes&, having led brand, digital, social, experiential, and customer experience strategies for more than a decade in New York City. During his tenure at Ogilvy & Mather and Anomaly, he worked across verticals and with a variety of clients including Nestlé, Pfizer, Coca-Cola, UPS, Marriott, Dick's Sporting Goods, and Diageo. He then led branding and donor experience teams at the Memorial Sloan Kettering Cancer Center that set digital fundraising records. Teie later launched the most successful Kickstarter project in DC history, Music for Cats.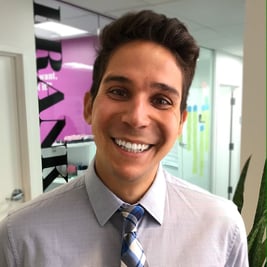 "I'm incredibly thrilled to join Yes& and help our clients' brands connect with their audiences – both rationally and emotionally – across the many touchpoints of a customer journey," Teie said.
Together, these two employees provide a wealth of experience and insight to the Yes& team. By providing their leadership in tactical communications strategy, Masri and Teie will help the company further expand its focus, expertise, and overall capabilities in strategic brand development, customer experience, and cutting-edge digital marketing campaigns.
"Today's agency must constantly expand its range of capabilities to meet client needs," commented Robert W. Sprague, President & CEO of Yes&. "Layla and Andrew significantly broaden our strengths in technology and CX, respectively, and I can't wait to see the ideas and energy they bring to all our clients and their campaigns."