Yes& is excited to announce a couple of fantastic additions to our creative team!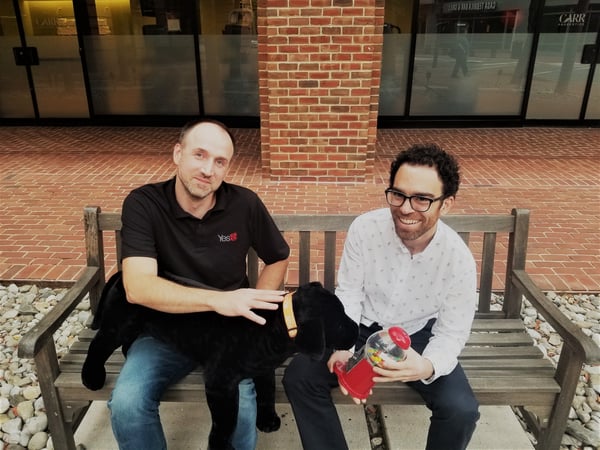 Associate Creative Directors: Giuseppe Carabelli & David G. Stone.
Meet David G. Stone
Yes& welcomes to the team Associate Creative Director, David G. Stone. Co-founder of The Human Expansion Company, Dave has worked for clients all over the world conceptualizing, writing, directing, and producing commercials, films, and animated videos. His work for CTIA, USAID, Covered California, D.C. Department of Behavioral Health, American Express, and Ford, among many others, demonstrates a wealth of experience in attention-grabbing brand messaging, advertising, and the telling of compelling stories through film. Over the course of his career, Dave, and his visionary work have been recognized with Emmy Awards, Addy Awards, Webby Awards, Telly Awards, W3 Awards, North American Excellence Awards, the Brand Film Festival, PR Week Awards and more.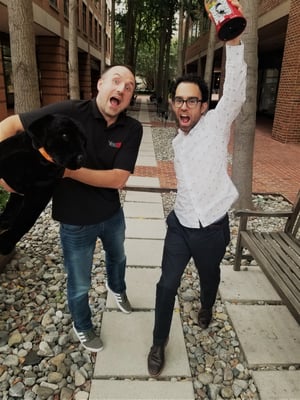 Prior to striking out on his own, Dave was the Head of Film for Ogilvy in the western region of the U.S., where he led creative and production for film, photography, and animation. His passion for using film and imagery to change the world is almost tangible—and certainly contagious. "The team at Yes& is going to bring the sort of powerhouse creativity that used to belong to cities like NYC or LA. I'm excited about the clients here and the opportunity to tell stories that make a difference with a tremendously capable team," says Dave.
A Chicago native, Dave has traveled to more than 20 countries and across 37 of the United States. When he's not creating engaging cinematic experiences, he's gaining inspiration through travel, exploring contemporary art museums, or continuing work on his first novel. Dave advocates that "We can impact people's lives in a positive way through creative storytelling." We're beyond enthused to add Dave to our team and have no doubt that he will be a formidable asset to the collective creative mind here at Yes&.
Meet Giuseppe Carabelli
Benvenuto Giuseppe Carabelli to the Yes& team! Giuseppe joins us as Associate Creative Director with more than 18 years of experience in the creative marketing and advertising field. He comes to us from the Association of Fundraising Professionals in Arlington, Virginia. As their Creative Director for the last five years, Giuseppe organized and ran all branding, printing, and event efforts for the 33,000-member organization.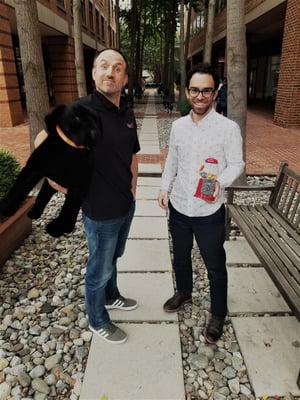 He began his career at Leo Burnett, working with clients like McDonald's, Coca Cola, Kellogg's, and AstraZeneca. "It was there that I fell in love with the world of advertising, and never looked back," says Giuseppe. He went on to work at Fraser Wallace Advertising, where he focused his creative mind on real estate marketing and branding. From there he brought innovative UX and web design to the team at Carousel 30 as their Creative Director.
With Yes&, he intends to help elevate our strategic, creative, web design and digital prowess to a new level. "I care deeply about turning out really exceptional and innovative creative concepts and content," says Giuseppe. He's geared up to push this agency farther than we can even imagine and we're confident his different way of thinking will help set us apart.
Born and raised in Milan, Italy, Giuseppe moved to the United States to obtain his degrees, graduate and undergraduate, from George Mason University. Here, he's grown an admirable career and a happy family with his wife, Maria and their 5-year-old son, Giacomo. "Life is short. You should have fun while working, and have passion and belief in what you're doing," is the motto he stands by. In his free time, he is an avid "DIY" carpenter and home improvement enthusiast. He's creative to the core. We couldn't ask for a more capable visionary to add to the Yes& roster.