Growth at Yes& has landed it once again on the Inc. 5000 list of fastest-growing companies, while Yes& now ranks #4 on the Washington Business Journal's list of the largest Washington-area advertising agencies.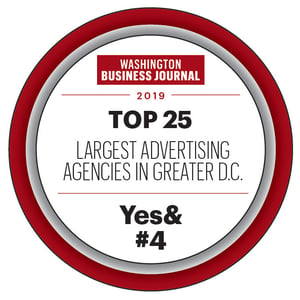 Thanks to the support of our fantastic clients and some very hard work by Yes& team members, Yes& has been named to the Inc. 5000 list of fastest-growing privately-held companies for the second year in a row. This year's rank for Yes& is #3002.
The same growth has Yes& reaching #4 on the annual list of Washington-area advertising agencies compiled by the Washington Business Journal. This ranking, based on overall agency revenue, is three notches higher than our #7 mark in 2018.
Our clients have made this success possible, and we are deeply grateful. Our intention is that our growth will benefit them as much or more as it benefits us.
We will be a Yes& that is as creative, client-focused, and nimble as ever. At the same time, we now have the depth and resources to handle more crucial projects, offer even broader and more robust capabilities, and stay up-to-the-minute on the rapid changes in the field.
We can't wait to introduce you to some of our new people, tell you about our new projects, and work with you on your most important projects.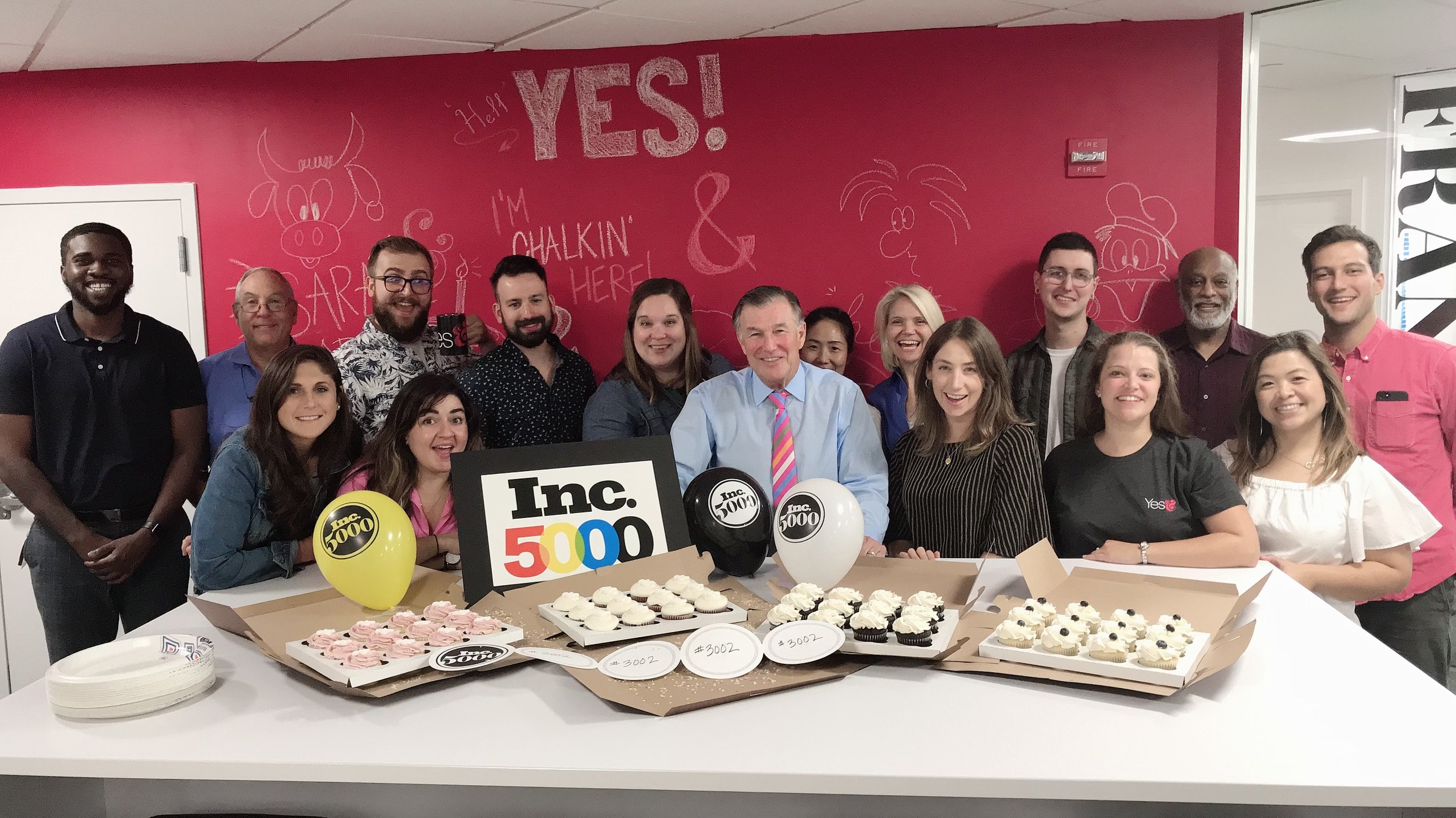 Yes& is the Washington, DC-based marketing agency that brings commercial, association, and government clients the unlimited power of "&" – using a full suite of branding, digital, event, marketing, public relations, and creative capabilities to deliver meaningful and measurable results.
Let's talk about what the power of "&" can do for you - http://bit.ly/2TvbIXp