Six thousand association professionals, CEOs, and industry partners gathered in Columbus, Ohio in August for ASAE's 2019 Annual Meeting and Exposition. Once again, as it has every year since 2005, Yes& produced a highly successful series of general sessions.
.ASAE's theme was "Learn and Play with Purpose," so Yes& turned to true subject matter experts to anchor its creative: the children of association executives, with a few Yes& offspring adding to the fun.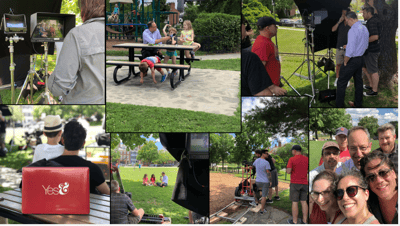 Yes& managed the agenda, produced the videos, designed the graphics, wrote many of the remarks, stage managed, trained presenters, and provided technical direction. The pop-art stage set, provided by Yes& partner EventEQ, extended ASAE's event branding into the main room.
Yes& also contributed a video announcing the commencement of a year-long celebration of ASAE's 100th anniversary. That year will culminate at the 2020's Annual Meeting and Exposition in Las Vegas, and Yes& is already working with ASAE to plan general sessions to mark that milestone.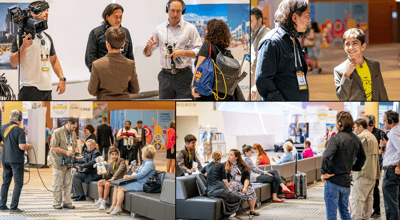 "Still hearing great things about every aspect and am so grateful for the job you and the team did for ASAE," commented Susan Robertson, Interim President & CEO. Thank YOU, Susan: we are extremely grateful for our long partnership with ASAE.