Yes& adds Jennifer Anderson, Senior Account Manager, and Alfred Warren, PR Account Executive to our talented team.
Meet Jennifer: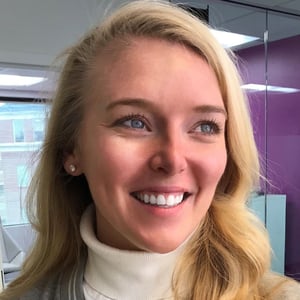 We welcome Jennifer to Yes& as a new Senior Account Manager for our Association clientele. She brings eight years of experience in Marketing, four of which she spent specializing in association marketing content and strategy. She began her career with Crunch Fitness in New York City, where she managed viral video and live content, and spearheaded live events and promotions nationwide. This role ultimately segued into a position with the Sports and Fitness Industry Association (SFIA), and brought her down to the DMV area. Jennifer was responsible for creating thought leadership pieces that drove membership and brought people to SFIA events. From there, she continued to work with various associations, where she created, organized, and executed marketing initiatives and live events.
Jennifer has more than just a wealth of experience with marketing associations. She also brings innovative and interesting ideas to the table. We know that she will bring out-of-the-box thinking to our PCMA, MCAA, and ASAE clients and propel them into a new decade stronger than ever. She exudes confidence, zealous determination, and ingenuity that will surely be an asset to our team and our clients.
Meet Alfred: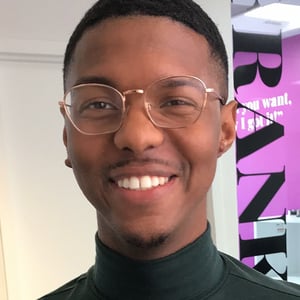 Hailing from Little Rock, Arkansas, Alfred Warren joins Yes& as a PR Account Executive. He comes to us from Mangan Holcomb Partners, where he predominantly promoted their Windstream Communications account alongside an array of their B2B, B2C, and B2G portfolio. With four years of PR experience, serving clients like Taziki's restaurant group, Magic Springs amusement park, and Lt. Governor of Arkansas, Tim Griffin, Alfred is fully equipped and eager to hit the ground running at Yes&.
Here he'll bring his expertise to clients such as 2 Hat Security, HEAR Congo, Restoration Systems, and the American Civil Liberties Union (ACLU). He prides himself in his ability to thrive and stay calm, cool, and collected in high-stress situations, and brings adaptable storytelling techniques to any team or client with whom he works. He's a skilled writer in and outside of work, where he once ran his own fashion blog. We're excited to have an ebullient personality join the ranks as we move into a new decade.
Yes& is the Washington, DC-based marketing agency that brings commercial, association, and government clients the unlimited power of "&" – using a full suite of branding, digital, event, marketing, public relations, and creative capabilities to deliver meaningful and measurable results.
Let's talk about what the power of "&" can do for you - http://bit.ly/2TvbIXp