It's hard to get out of the office—but it's worthwhile to attend industry events and other opportunities for continuing education in our rapidly evolving field. That's why six Yes& staff members and I attended the sessions on October 3 at the Ronald Reagan Building.
Rather than monopolize the conversation as usual, I challenged each of my colleagues to come up with one key learning. And here they are.

1. Post-Production Supervisor Austin Smokowicz said, "The only way to touch people is to be personal. That inherently means getting political; don't be afraid to go extreme." Austin was probably referring to a presentation demonstrating the benefit to brands like Nike, willing to take a controversial position and weather some blowback for eventual benefit.

2. From VP of Account Management Max Entman: "We need to think bigger about helping our clients to start a conversation (e.g. on Twitter) that feels organic and achieves strategic goals."

3. Account Manager Jacqui Balough added: "Our work should consider not only diversity of ethnicity, orientation, or gender, but also things that might be easier to forget—like age, ability, etc. Everyone's input is valuable!"

4. "Brands without meaning have little impact with consumers," says VP of Business Development Howard Bomstein. "Purpose driven marketing also motivates creatives to work towards developing a message platform that is meaningful."

5. Adds Production Coordinator Lauren Schild, "Generation Z is entering the workforce as well as the marketplace. They don't like to be sold—they want advertisers and marketers to be their 'co-conspirators' in building a better future."

6. "And for 86% of Gen Zers, out-of-home is the channel to which they will pay the most attention," follows up VP Account Management Veronika Oleynik.

7. And I? I learned that an effective marketing message now has to be "thumb stopping"—i.e. something to cause a busy scroller to stop long enough to read or click.
I usually think that one good insight is worth attending an event like this, and we came away with at least seven. Nice job, ADWKDC! See 'ya next year.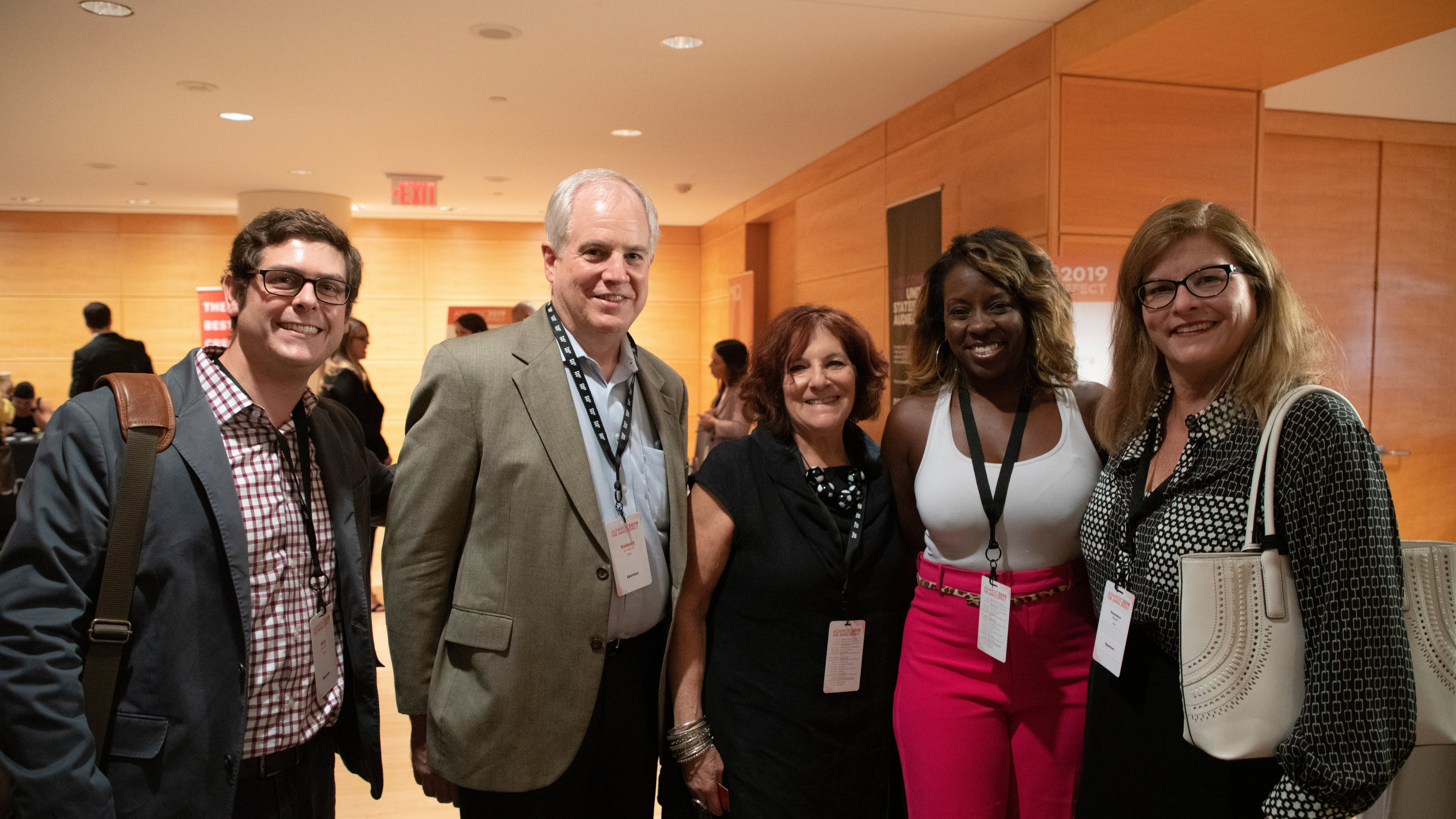 (Max Entman, VP Account Management-Associations; Bob Sprague, President & CEO; Judy Markoe; Imani Greene; Veronica Oleynik, VP Account Management-Government)