Mental health awareness has experienced a shift over the past few years, moving away from its historical negative perception to something that communities are openly discussing. Social media platforms like TikTok provides a platform for people to connect, share experiences, and find comfort. Companies are offering mental health support services and resources to employees. And, the federal government has recognized the critical nature of making support services more accessible to all. In 2020, the FCC adopted rules to establish "988" as the nationwide 3-digit dialing code for emergency support to connect with suicide prevention and mental health crisis counselors.
As the nonprofit administrator of the Suicide and Crisis Lifeline (previously the National Suicide Prevention Lifeline), Vibrant Emotional Health, had two years to prepare for the seismic shift from its 10-digit phone number to the new three-digit "988" access number.
Vibrant's "Hope Has a New Number" campaign communicates this critical transition and the hope brought to all Americans with the launch of 988. To strike a careful balance of educating those in need without driving unnecessary traffic to the new Lifeline, "Hope Has a New Number" clearly communicates how 988 can be reached and the services provided to those seeking help.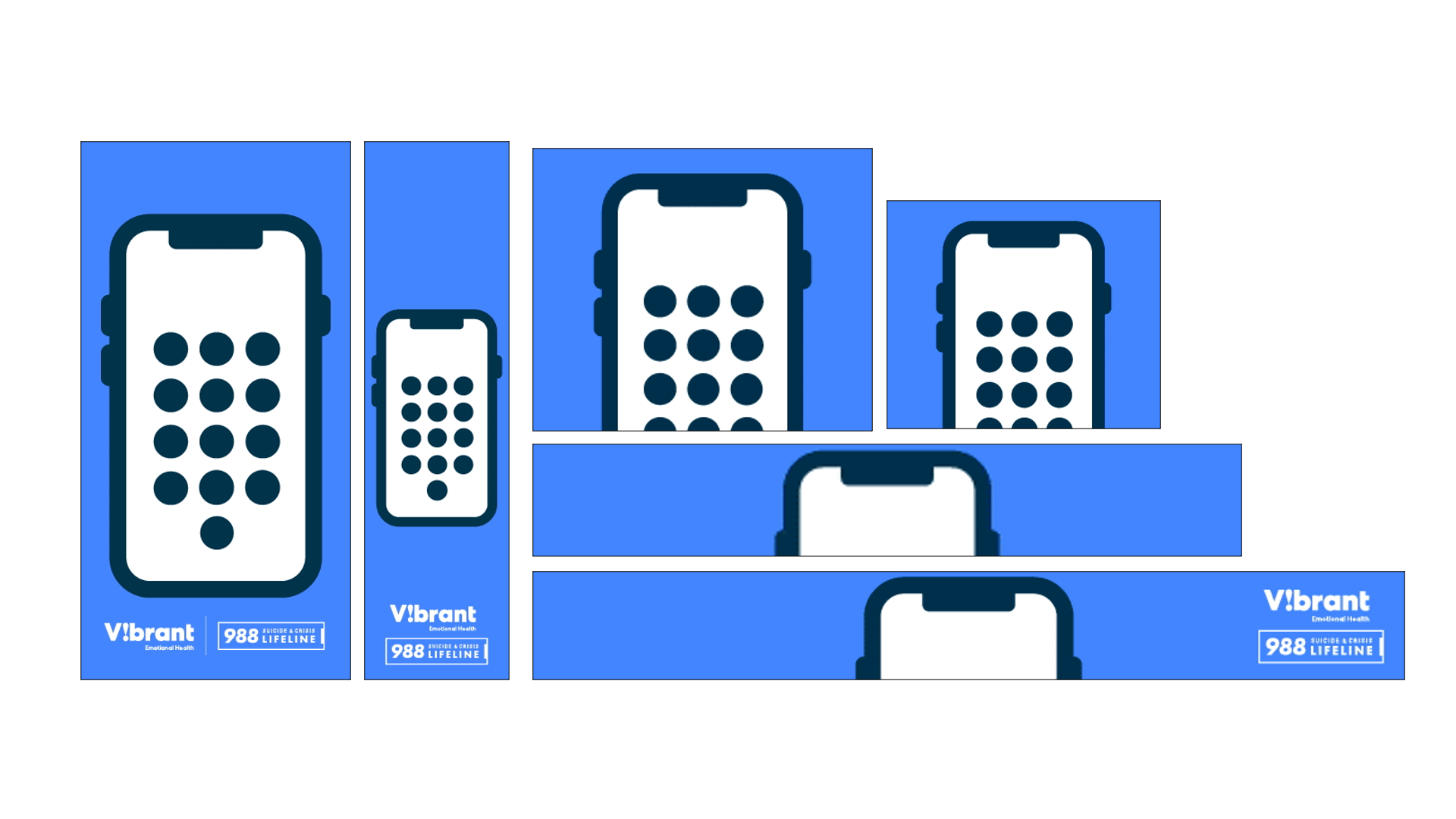 In communicating the sentiment of "access for all," our campaign tapped into myriad ways to engage the various audiences needing to hear about the new Lifeline. With a media strategy inclusive of radio, OOH, digital display, and paid and organic social media, "Hope Has a New Number" reached the general public and audiences that are most often in need of emotional wellness support, including LGBTQ+, BIPOC youth, Native Americans, middle-aged white men, attempt survivors, loss survivors, parents, and teachers.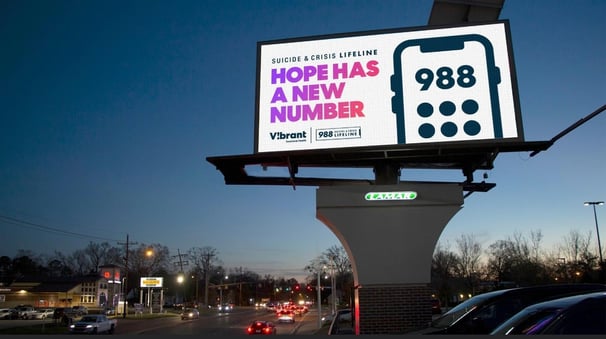 Our campaign continues to run across channels and has expanded into a long-term organic social media campaign that pushes the Vibrant brand forward by showing its connection as the administrator of the Lifeline. The "Hope Has a New Number" campaign helped evolve Vibrant's existing brand identity across owned channels to include inclusive, community-driven messaging and creative. From hand-written notes of affirmation to tips for dealing with daily stressors, our mission was to establish Vibrant as approachable, informative, and inspiring.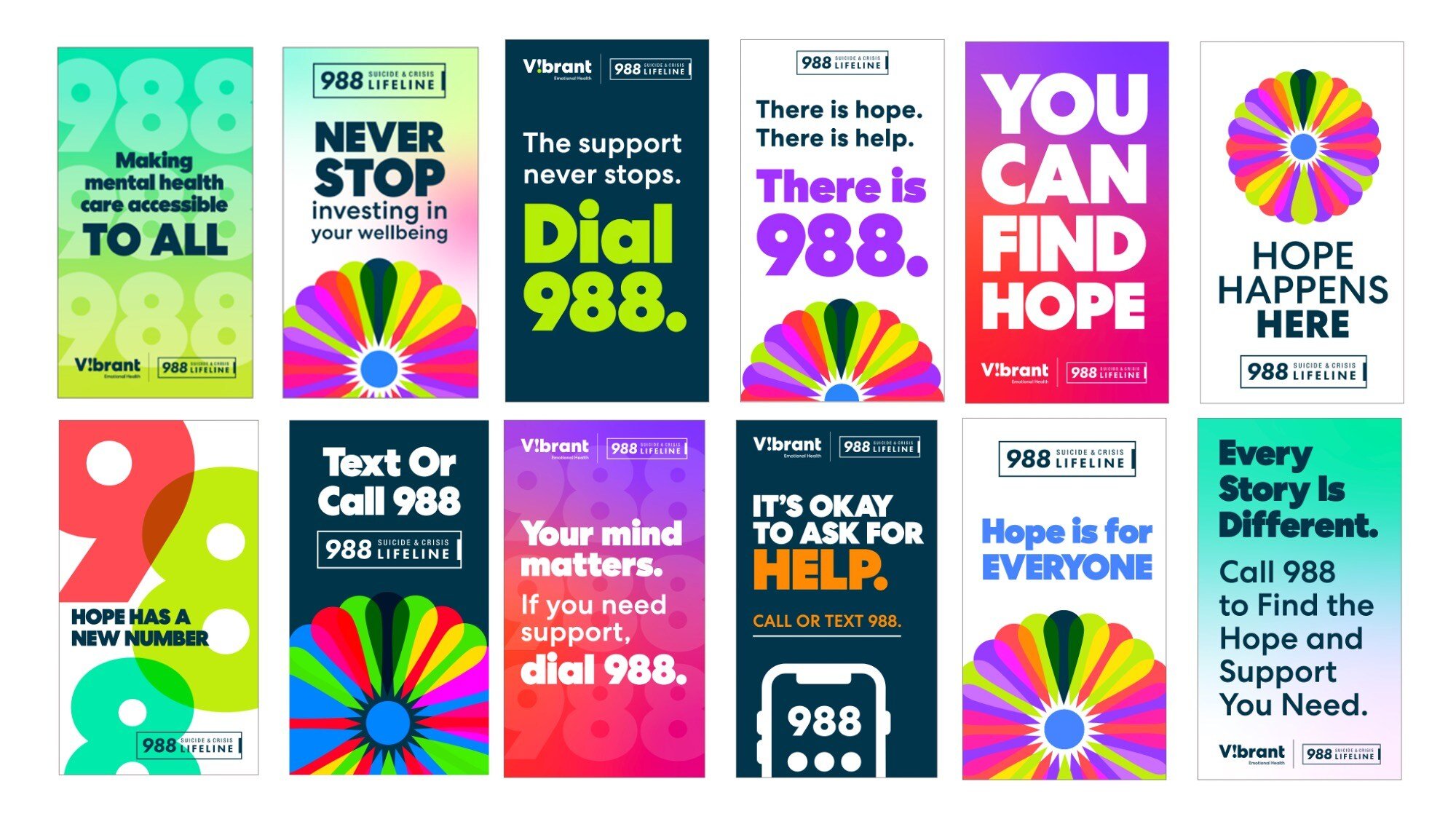 Campaign creative features a robust spectrum of bright colors paired with educational content for audiences to learn about how the Lifeline and Vibrant's additional resources and services can bring hope to anyone seeking help.
To date, the "Hope Has a New Number" campaign has earned nearly 34 million paid impressions and driven 43,000 users to the 988 Lifeline website.