Have you noticed some of the new Yes& branded imagery lately? There's more to it than meets the eye, and if you are familiar with our company values, you may have already pieced it together.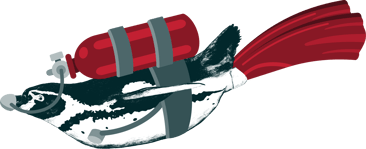 What do these all have in common?
A turtle with a rocket strapped to a skateboard...
A tree house with an elevator…
A penguin with scuba gear…
A bird with a jetpack…
A fish with an added shark fin…
They all have a splash of "&"! We approach every challenge with the mindset, "how can we go above and beyond to make this extraordinary?" Sure, a bird can fly just fine with its own wings, but what if the bird could be faster and more efficient with an added jetpack? A tree house requires some climbing to get to the top, but what if the tree had a built-in elevator to expedite getting to the top?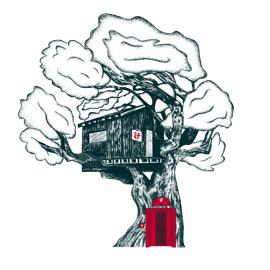 Our Yes& philosophy plays a significant role in the work we do for clients. As we consider our team to be curious, confident, bold, and a little witty, we wanted our own visual brand imagery to reflect that personality. Yes& embraces the challenges of our clients and seeks to come up with solutions that not only satisfy expected needs but deliver beyond expectations through curiosity, empathy, creativity, and positivity. We call that our "&"—and we developed an illustrative approach to express our brand philosophy.

Each illustration began as a semi-realistic black and white animal or environment. From there, we added the "& factor," which appears in the Yes& red to stand out and change how the subject is perceived. That red element is always something that makes the original subject faster, stronger, smarter, or just overall better than it would be without it, just as Yes& strives to do for its clients.
Members of our creative team used their unique styles to produce these fetching illustrations. This project really shows how powerful our team can be when we align on a common strategy and goal and collaborate to achieve something great.
With the new brand designs complete, our Yes& Alexandria office now showcases beautiful new wall art to inspire our team collaboration, creative thinking, and beyond—and hey, if you are ever passing by the King Street station on the D.C. metro, keep your eyes out for a big fish with a giant red shark fin. It may just inspire you too.