The American Civil Liberties Union of Virginia has selected Yes& to provide a communications audit—helping the civil rights and free speech organization prioritize top issues in 2020.
The ACLU-VA advocates for voting rights and access, prison and sentencing reform, gender equality, and smart justice among many other pressing issues. They've recently suc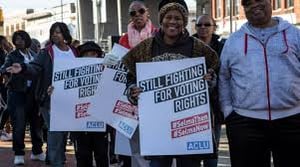 ceeded in getting the Equal Rights Amendment passed in Virginia.
Edith Bullard, SVP of Marketing for Yes& and a longtime ACLU member, will help lead the audit. Edith has unique experience that provides critical feedback and insight to national organizations seeking better ROI for their marketing, advertising and PR campaigns. Mike Smith, SVP of PR for Yes& and a longtime National Press Club member specializing in First Amendment Issues, assisted in bringing Yes& and the ACLU together. Mike will work with the ACLU on message testing, social media audits, and researching the contextual media cycles.
Bill Farrar, director of strategic communications for the ACLU-VA in Richmond, chose Yes& for its experience and inclusiveness:
"We are highly confident in Yes&'s technical capabilities in conducting audits, as well as their agency commitment to view our work through a lens of diversity, equity, and inclusion." says Bill.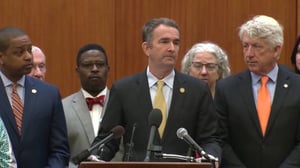 Yes& will help the ACLU-VA team define and better understand their critical membership and donor audiences in order to create "personas" - or audience profiles - to improve and target communications. Yes&'s imperative to hone in on the right audiences will be instrumental to the ACLU's state-wide success during a national election year.