We're excited to announce the addition of two new team members. Karin Beswick joins Yes& as Event Manager and Kyle Butler adds creative force to our design team, as a Junior Designer.
Karin:
Karin Beswick joins Yes& as Events Manager with five years of event production experience. She began her career with the Navy League of the United States, helping them with their yearly gala and monthly breakfast series, and was instrumental in putting together "Sea-Air Space," a three-day maritime exhibition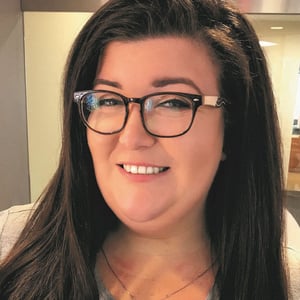 for 15,000 attendees. From there, she went on to work for the Department of Defense, and then to the Travel Leaders Network, where she orchestrated more than 180 corporate events per year. Her knowledge of military protocol as well as her exceptional organizational skills have prepared her well to serve our AFCEA client. Karin brings a rigorous work ethic and a positive attitude to the events team here at Yes&.
In her free time Karin is an avid knitter. She and her grandmother, who taught her the craft at age seven, exchange homemade Christmas "knit-gifts" every year. It is with this natural compassion and meticulous attention to detail that Karin guides her clients and teammates through every project.
Kyle:
Yes& welcomes Junior Designer Kyle Butler. Kyle brings a new perspective to the Yes& design team that will help us wow our clients. He specializes in logo design and the creation of visual brand identities. Since graduating from VCU with a bachelor's degree in communication arts, Kyle has worked as a freelance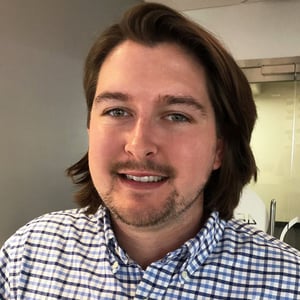 designer, taking on a wide array of projects. He's passionate about using imagery to tell compelling stories, and excels at collaborating with clients to help them identify a clear vision.
His proficiency in Photoshop, Illustrator, and Lightroom will serve to create unique style guides and infographics for our work with FEMA.
Kyle prides himself on finding solutions, turning shortcomings into strengths and bringing his can-do attitude into every situation. His good taste goes beyond his keen eye for design and extends to a deep appreciation for craft beers. Outside of the office, Kyle enjoys visiting local breweries to see the intricate process that goes into making something of a higher quality.
Yes& is the Washington, DC-based marketing agency that brings commercial, association, and government clients the unlimited power of "&" – using a full suite of branding, digital, event, marketing, public relations, and creative capabilities to deliver meaningful and measurable results.
Let's talk about what the power of "&" can do for you - http://bit.ly/2TvbIXp