Chance for Life is a non-profit organization dedicated to giving every child a fighting chance by funding pediatric cancer research. Chance for Life was founded in 2005 by Brad Nierenberg – CEO of our teaming partner RedPeg – and is run by Brad and his wife, Callie Nierenberg. Last year, Chance for Life donated more than $1 million to pediatric cancer projects at The National Children's Medical Center, Children's Hospital in Washington, DC, and Alex's Lemonade Stand Foundation for the fight to cure pediatric cancers.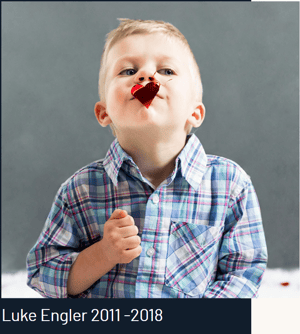 "We are really excited to elevate our profile as a premier Washington, DC regional fundraiser for pediatric cancers," says Executive Director, Maria Booker. "Cancer is the number one killer of children, who on average are diagnosed as young as six years old. The alarming fact is that every two minutes another child is diagnosed with cancer. We have partnered with Yes& on many wonderful projects under the Chance for Life and RedPeg flags. Now, we can really put our combined resources to work to save these kids and support their families."
The organization's largest fundraiser is a special event to be held on Feb. 22 at the MGM Grand Hotel and Casino—both a poker charity event and an elegant dinner featuring a tasting menu comprised of dishes from some of the area's top chefs.
Yes& has been engaged by Chance for Life for talent acquisition for MC's, table sponsors and entertainers, event activation, media relations including "society" columns, and additional PR exposure for the charity fundraiser. Our relationships with the Washington Nationals Dream Foundation, the Washington Redskins Foundation, and evening talk show hosts like Conan O'Brien and CoCo Productions will help Yes& secure influential stars for this charitable evening.
Yes& brings expertise in event management, with a legacy in event production, and also provides public relations and earned media for clients. Yes& currently provides pro bono work for a digital campaign promoting the Feb. 22nd gala event. This year is the 15th anniversary of the celebration and fundraiser so our combined PR and digital teams will leverage that special date and work to bring visibility to this pressing research.
Yes& is the Washington, DC-based marketing agency that brings commercial, association, and government clients the unlimited power of "&" – using a full suite of branding, digital, event, marketing, public relations, and creative capabilities to deliver meaningful and measurable results.
Let's talk about what the power of "&" can do for you - http://bit.ly/2TvbIXp